Junior Pelicans
NEW CONTENT - Junior training dates 2017/2018 junior1
                           - Junior tournament dates 2017/2018 junior 2
Pelicans Hockey Club is a very family friendly club and welcomes children from 6 to 16 within their Junior Section where they will receive professional coaching on our fantastic new pitches at Lynnsport.  
We aim to provide all of the children with a safe and enjoyable environment in which to develop their hockey.  Children are welcome to join no matter what their experience or ability.  The appropriate coaching and guidance will be put in place in order to develop both theirs skills and confidence. 
Historically Pelicans Hockey Club has produced some talented hockey players that have represented their county, region and even their country! Danny Kerry, England's Ladies Manager started off at Pelicans! 
The Junior Section of Pelicans consists of U8 (mixed), U10, U12 and Development squads for both boys and girls. If you would like to join then either pop along to a training session or contact me on sallymaud2@aol.com 
Looking forward to seeing you on the pitch soon! 
Sally Maud 
Chair of Juniors 
Training 
Monday 7.00 – 8.30pm Girls Development Squad (age 12 and above) 
Thursday 7.00-8.30pm Boys Development Squad (age 12 and above) 
Saturday 8.45 – 10.15am Junior Training – Boys & Girls (age 6- 12 years) 
Training happens weekly throughout school term times at Lynnsport and teams are entered into all of the local junior hockey tournaments as well as a few friendly matches. 
Children will need to wear trainers (ideally hockey astro trainers), shin pads and gum shields as well as comfortable sports kit. Junior Pelicans hockey kit is available to purchase (see link at the top of the Home page) but is not essential for training. 
We advised that children also bring a named drink along to training sessions. 
Teams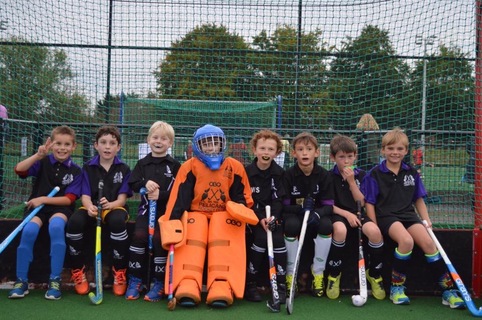 U10 Boys (Y3,4&5)
Manager: Nick Ridgway
Email: nickridgway78@gmail.com
U10 Girls (Y3,4&5)
Manager: Jo Antliff
Email: jo.antliff@btopenworld.com
U12 Boys (Y6&7)
Manager: Ellie Burt
Email: allison.burt1@tesco.net
U12 Girls team (Y6&7)
Manager: Iain Beck,
Email: iain.beck2@baesystems.com
Tournament Dates 
Watch this space!!
Membership Forms Pelicans membership 2017/18
At least one parent must join as a Social member (£10) with Junior members due to us having a bar on site. 
One Junior player = Junior Membership (£35) + Adult Social Membership (£10) = £45
Two Junior players (from the same family) = Junior membership x2 (£70) + Adult Social Membership (£10) = £80